A pinch of salt in the salt valley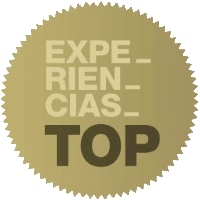 Visit a place unique in the world, a natural salt landscape for over 6,500 years, and find out all about what is one of the world's finest salts according to experts and top chefs.
Your introduction to the world of salt begins with a guided tour of the Salt Valley, a candidate for listing as a UNESCO World heritage Site, where we'll tell you about its history, its architecture and the geological and biological peculiarities that make this place a unique, world-famous landscape. You'll have the chance to try the brine (salty water) that flows through the complex network of channels that feed the pans and you can try the tools and methods used by the salt workers.
You'll be part of the process of harvesting and packing the salt and enjoy the medicinal properties of brine at the open-air Saline Spa, into which you can dip your hands and feet. After relaxing, you can taste and buy the different varieties of gourmet salt produced in the Sant Valley.
Interesante

Roberto - 2016-03-27

La visita merece la pena, la guía estupenda te relata la historia de la salina desde su origen hasta la actualidad, recorrido agradable y al final spa de manos y pies.Cata de sal de todas las variedades y al final buen sabor de boca,eso si el tiempo bueno imprescindible.La única pega es que nos quedamos con las ganas de ver el proceso in situ, trabajo del salinero o envasado de la sal..por no demás estupendo.
We work with local suppliers and the confirmation of availability is not always immediate. In order to have enough time get the confirmation, please make your reservation at latest before 18:00 the day before the activity. For activities that take place on Monday, please mek your reservation before friday at 18:00.
Includes: Guided visit
SaltTasting
Saline Spa (only in high season)



Do not includes: Displacements

Minimum & Maximum of participants: No minimum required
Maximum 25 people per group

Duration: 1 hr 30 min

When to go: All year round at 12:30

Languages: Spanish, Basque, English and French


Important Notes: 15 minutes introduction before beginning the visit
HIGH SEASON (Valley + Salt tasting + Salt Spa):
From April 1st to October 15th included.
LOW SEASON (Valley + Salt tasting):
Rest of the year.