Steak and Basque Pelota in Donostialdea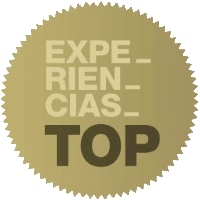 Enjoy two of the things the Basques are most passionate about, food and sport. This is an experience you're not likely to forget: a Basque pelota match and a visit to a traditional Basque cider house, or sagardotegi, to eat a delicious steak.
This activity can be enjoyed either in the morning or the evening, so you may choose between lunch and dinner.
The day will begin with a guided tour of the Petritegi cider house in Astigarraga, led by the Otaño-Goikoetxea family, where you'll learn about the traditional cider-making process.
After the tour, you'll sample the menu traditionally served at Basque cider houses, to the sound of occasional calls of 'Txotx!', the word shouted by the owner to summon diners to the barrels of cider.
The fun continues with a visit to the Galarreta pelota court in Hernani, which is a short car ride from the cider house. After a brief guided tour of the court, an expert will explain how Basque pelota works, giving you an overview of the rules and sharing some of the secrets of the sport.
Finally, you'll watch a professional Basque pelota match from your seat in this unique court.
The order of the activities will vary depending on whether you choose the morning or evening option.
No customer comments for the moment.
We work with local suppliers and the confirmation of availability is not always immediate. In order to have enough time get the confirmation, please make your reservation at latest before 18:00 the day before the activity. For activities that take place on Monday, please mek your reservation before friday at 18:00.
Includes: Guided tour of the pelota court
Pelota match
Guided tour of the cider house
Lunch or dinner at the cider house

Do not includes: Does not include travel to the location of the experience

Minimum & Maximum of participants: No minimum required.


Duration: 7 hrs

When to go: All the year, the days.

Exceptions:
From January to April on Saturdays only the afternoon schedule is available.

Dates without service:
From December 24 to January 6, both inclusive.
Week of the festivities of San Fermín.

Languages: Spanish, Basque, English and French

Important Notes: Cancellation policy. Returns:

50% before 72 hrs
50% before 48 hrs
0% before 24 hrs