The Flysch Route of the Basque Coast Geopark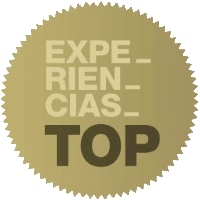 Guided boat trip from Zumaia along the coast; see the spectacular flysch cliffs and stop in the seaside town of Mutriku.
Our experience takes place in the Geopark located in the Basque Coast, from the sea the impressive Flysch cliffs can be observed and allow us to be witness of more than 60 million years of geological history.
Experience a peaceful sailing journey along the coastline from Zumaia to Mutriku passing by Deba. We will unveil the secrets of one of the most singular geological formation in the world; moreover, greatest events as the dinosaur extinction could be recognised in the grooves of the rock.
A professional assistant will explain the highlights about traditions and lifestyle of this coastal area which are indeed strongly linked to the sea. This singular culture encloses customs as shipbuilding in Zumaia, commerce in Deba and the ancient whales hunting in Mutriku.
We will also get off in Mutriku, a village with a noticeable marine character where we will take a break of 45 minutes and have the opportunity to visit the port as well as the old town which has been declared as a monumental set.
Hizkuntza

Josefran Izpizua Lazkano - 2016-05-18

Ez da "itsasotik eta lurretik" ITSASOZ ETA LEHORREZ baizik.
"desembarcar" ez da "lurra hartu" (aterrizar), LEHORRERATU baizik.
Eta eskaintza asko edo gutxi, zerbait falta da esukaratzeko!
We work with local suppliers and the confirmation of availability is not always immediate. In order to have enough time get the confirmation, please make your reservation at latest before 18:00 the day before the activity. For activities that take place on Monday, please mek your reservation before friday at 18:00.
Includes: Trip in a boat from Zumaia to Mutriku with a professional assistant.
Explanations about geology, culture and local traditions.
1 hour break
Return to Zumaia included



Do not includes: It does not include a guided visit to the old town of Mutriku but maps and brochures will be provided

Minimum & Maximum of participants: No minimum required
Maximum 40 people

Duration: 3 hrs and 15 min

When to go: From April to November



Hour & Meeting Point: Quay Txomin Aguirre, Zumaia

Languages: Spanish, except the following exits that are entirely in Euskera
Dates 2019:
April 17th
June 28th
July 6th
July 27th
August 9
August 27th
September 14
October 5th

Important Notes: Introduction: 10 minutes before departure

Required equipment: accurate clothes and footwear

Visits could be cancelled because of bad sea weather or other reasons. This is why, leaving a telephone number is required in order to make the reservation.

Visits that have been booked by less than 6 people could be cancelled.

CANCELLATIONS: If the activity is cancelled by the organisationn no extra expenditures will be generated. The whole purchase price will be given back to customers. Other type of cancellations are not considered