Sail along the Urdaibai estuary:individuals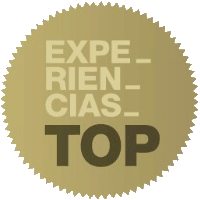 A trip in the beautiful setting of Urdaibai, recognized by UNESCO as a Biosphere Reserve, accompanied by a guide/storyteller and a musician playing traditional Basque pieces.
Stops on land and anchorages in the most representative places along the estuary, enjoying an aperitif made with products of the country
You embark in Mundaka. The pilot, a guide/storyteller and a musician will be your hosts for this voyage on the Urdaibai estuary.

During the trip you will hear about the main natural, cultural, historic and other features of this area. However, the most attractive, thought-provoking part will certainly be when you disembark and anchor. This is when the guide will plunge you into the world of legends and stories that in many cases involve actual features that you can see from the boat and even go and visit at first hand: the castle of Arteaga, the town of Gernika, the beach of Laida, Murueta, the harbour at Mundaka and more.

There will be moments for silence, for listening and for relaxation. A silence broken by performances of traditional Basque music. And of course trying an aperitif featuring local produce on board the Urandere, in a nod to the gastronomic tradition of this very special place. Two hours which will certainly be memorable. Don't miss it!
If you want to do the tour in private, enter in Navigating the interior of the Urdaibia estuary private tour
No customer comments for the moment.
We work with local suppliers and the confirmation of availability is not always immediate. In order to have enough time get the confirmation, please make your reservation at latest before 18:00 the day before the activity. For activities that take place on Monday, please mek your reservation before friday at 18:00.
Includes: A guided trip on the boat Urandere on the estuary of Urdaibai, in the company of a guide/storyteller and a musician.
Stops, both landing and at anchor, in the most significant places on the estuary.
Aperitif featuring local produce.
Performances of Basque traditional music on board

Do not includes: Does not include travel to the location of the experience

Minimum & Maximum of participants: No minimum required.
Maximum 20

Duration: About two hours

Highlights: A trip down the Urdaibai estuary, taking in places that are hard to reach for other craft.
Legends, tales and stories told by a professional and an expert on the area; accompanied by traditional Basque music.
A unique mood and sensory experience.

When to go: not available till June

Languages: Spanish, Basque, English, French, Italian